Identity Games Escape Room The Game: Virtual Reality Expansion Pack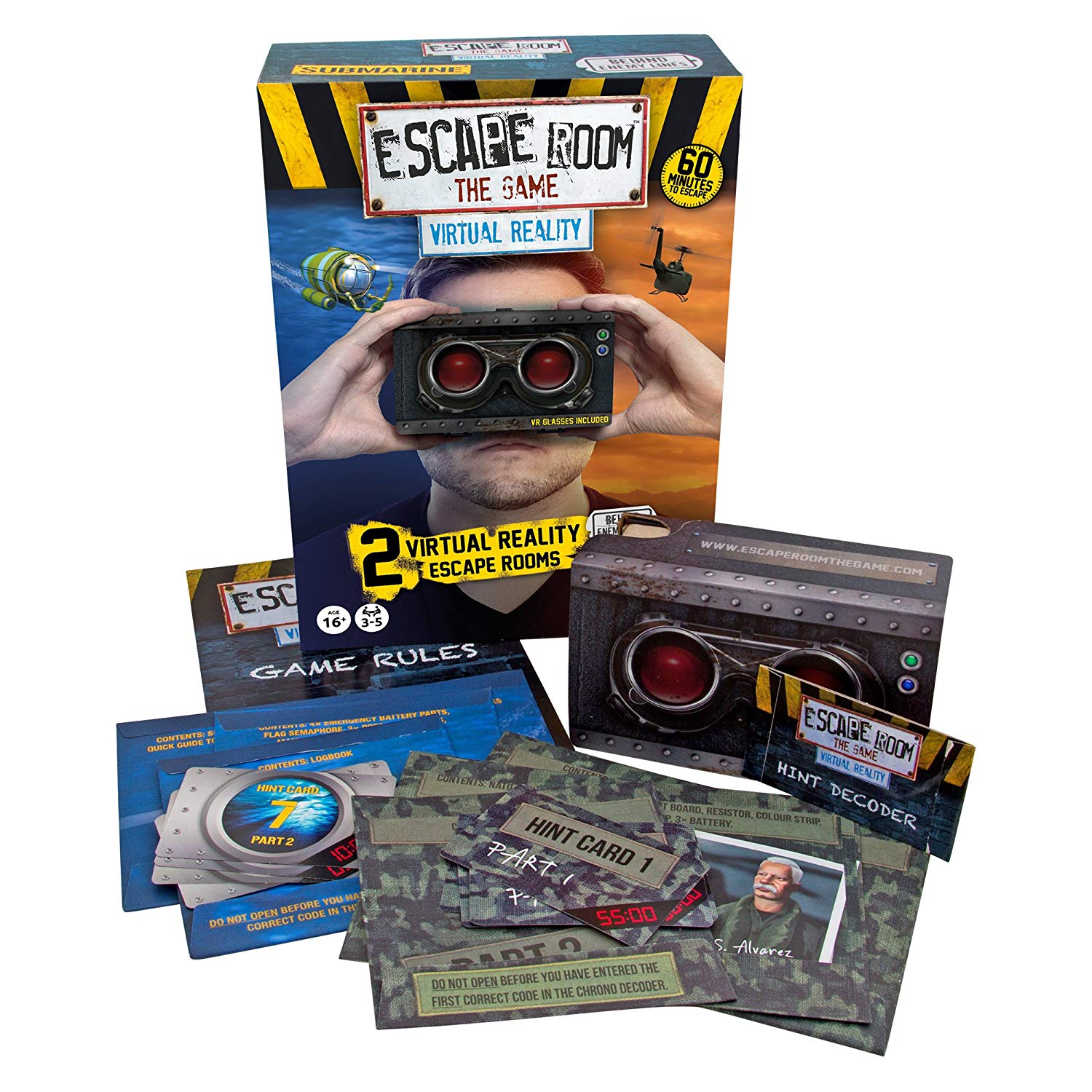 (As an Amazon Associate I earn from qualifying purchases)
This is one of the best expansions for the original Escape the Room game! You can choose to start with one of the two scenarios (Submarine and Behind Enemy Lines), you can either try escape the Submarine or Helicopter.
This game is a lot more challenging than one would think. Instead of just normal clues and challenges, you will need to overcome the tricks from the APP too!
You can play Escape Room the Game: Virtual Reality with or without the original base game. You need a smartphone with the Escape Room The Game app download.
(Note: The VR App is currently available and downloadable in the following countries: USA, Netherlands, Germany, Austria, Spain, and Russia.)
Contents:
VR Glasses
Hint Decoder
8 Hint Cards per Mystery
2 Mysteries (Submarine and Behind Enemy Lines)
Optional:
Chrono Decoder from the base game
Amazon and the Amazon logo are trademarks of Amazon.com, Inc, or its affiliates.