Deckscape: The Mystery of Eldorado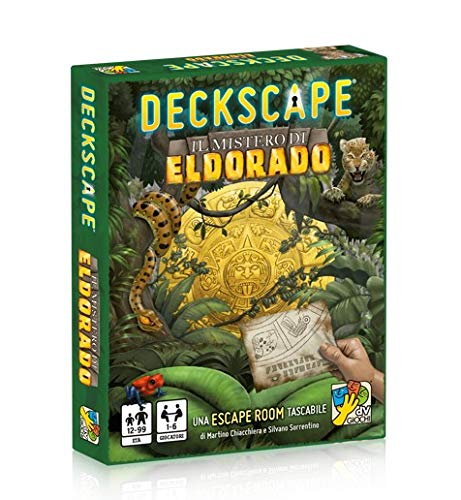 (As an Amazon Associate I earn from qualifying purchases)
A different type of card game! In this game you have to solve puzzles, understand the plot of the story, and make use of the items provided in order to exit from the room as quickly as possible.
You're a group of explorers who have long sought the legendary golden city in the heart of the forest, without finding it. While you are flying back home, the head of a statue crashes against the plane and you have to parachute to safety! Danger is lurking, and you have only the few items you grabbed before jumping out. This could be your end…or the very last chance to unravel the mystery of Eldorado! Can you survive the pitfalls of the Amazon forest and find the legendary city of Eldorado?
Ready for a thrilling adventure in the jungle?
Amazon and the Amazon logo are trademarks of Amazon.com, Inc, or its affiliates.