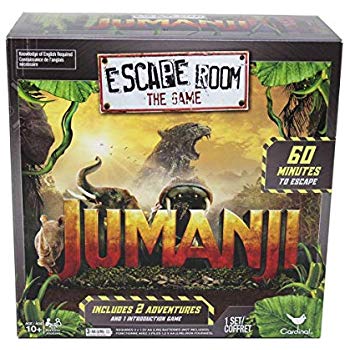 (As an Amazon Associate I earn from qualifying purchases)
For the adventurous bunch this game will keep you on your toes with three thrilling adventures!
You are locked in this game and the object is to decipher the codes that will set you free in these exciting games of adventure and escape!
Above all you have got 60 minutes to escape. Are you able to find your way to freedom as a team?
Recommended for 3-5 players, players ages 10+
Includes a 15 minute introduction game and two 60 minute adventures.
Amazon and the Amazon logo are trademarks of Amazon.com, Inc, or its affiliates.