MacGyver: The Escape Room Game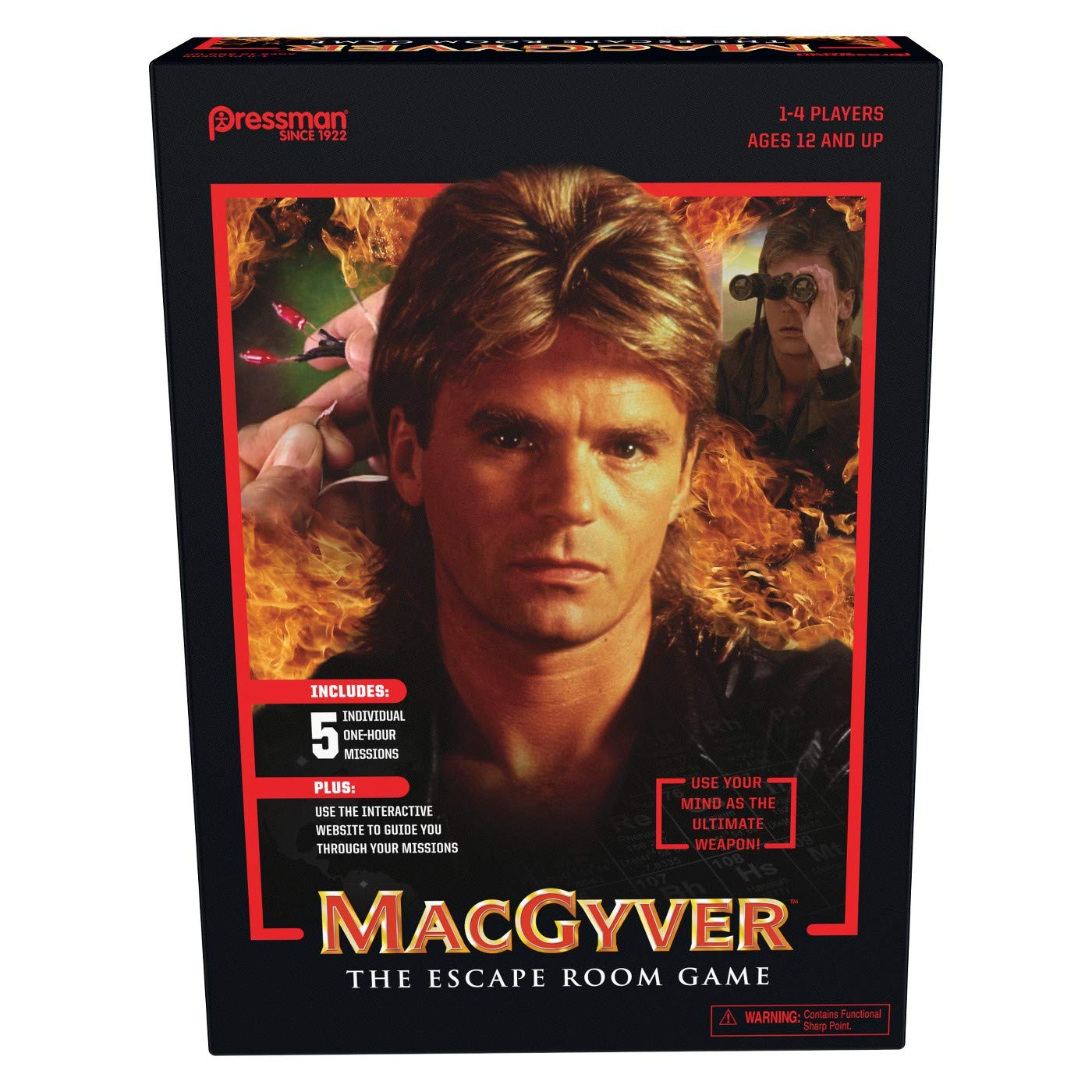 (As an Amazon Associate I earn from qualifying purchases)
Everyone wants to be MacGyver and here is your chance.
Your goal is to solve a series of puzzles over a set period of time with 3 different difficulties.
The MacGyver: The Escape Room Game comes with five hour-long escape room scenarios in the box, with each scenario in its own sealed square envelope.

The Underground Lab scenario includes 6 puzzles. Incorrect answers give a time penalty.
An additional four other scenarios in the box – Airplane, Factory, Missile Silo, and Grand Finale.
The game requires no assembly.
This game is suitable for anyone of 10 years and up. Suitable for 2 to 4 players
Includes: Game board, game pieces, cards, card holder, paper sleeve, string
Amazon and the Amazon logo are trademarks of Amazon.com, Inc, or its affiliates.