ThinkFun Escape the Room Secret of Dr. Gravely's Retreat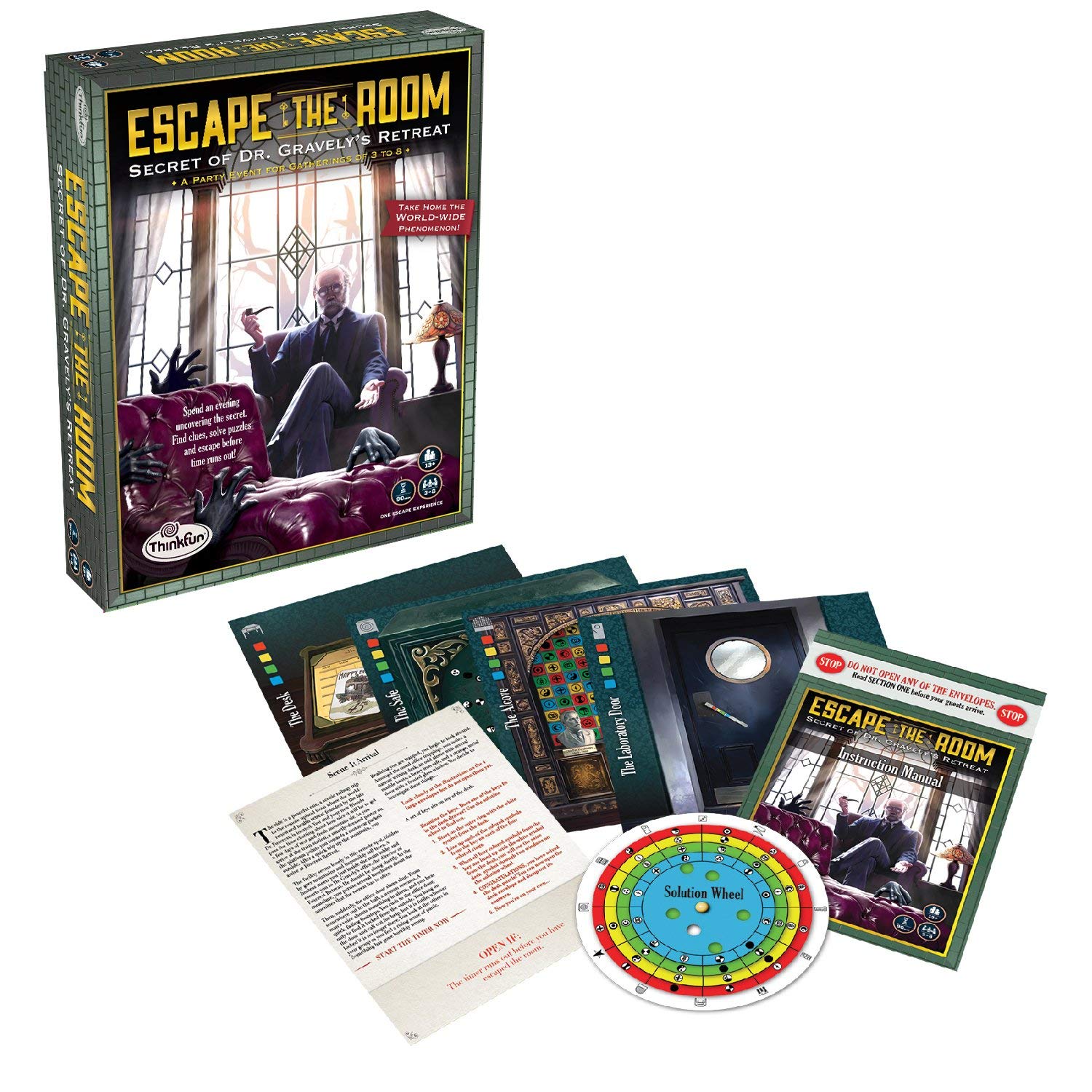 (As an Amazon Associate I earn from qualifying purchases)
This is an incredibly fun and challenging game! It is perfect for 3 or more players and is suitable for all ages from 13 years.
A Party Event for Gatherings of 3 to 8 The Mystery: The game is set in 1913 and you have won a free stay at Foxcrest Retreat. A Dr. Gravely has improved the latest in spa treatments and relaxation. You have been given an all-expense paid train ride to the retreat. However, when you arrive you and your guests may find the retreat is not at all what it seems.
The Objective: You and your friends try to discover the dark secret of Dr. Gravely's retreat by finding clues and solving puzzles. Will you and your guests discover the secret and escape the room before time runs out?
The website offers clear directions about re-assembling the pieces to get the game back to its initial state for playing again along with suggestions for music and costumes to create an immersive experience!
This game is even an award winner! TTPM Most Wanted Toy List for Holiday 2016.
What you get:
A scene card
4 sealed envelopes which contain secret items
A solution wheel
An instruction manual.
Amazon and the Amazon logo are trademarks of Amazon.com, Inc, or its affiliates.