Johnson Smith Co. (Set) Operation Escape Room Game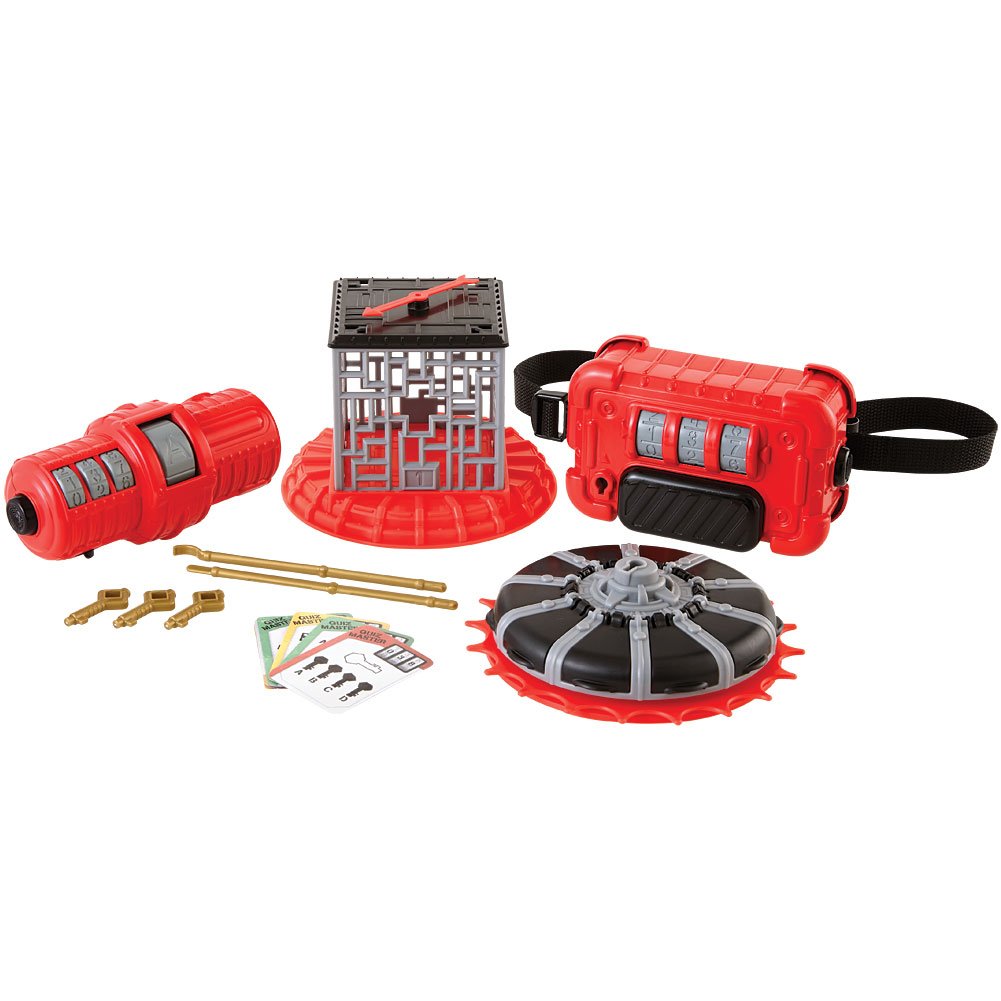 (As an Amazon Associate I earn from qualifying purchases)
A great way to occupy any children aged over 3 years! Watch them work hard to solve puzzles and gather the clues they need to get the 3 keys needed to escape before time runs out!
The game has different levels of difficulty so that they can play over and over again! This game teaches them to use their knowledge, dexterity, and powers of deduction to win!
Uses 2 AAA batteries, 4 pack included.
Game includes:
1 timer strap
1 key cage
2 sticks
1 quizmaster
45 quiz cards
1 lucky spinner and 3 keys.
Amazon and the Amazon logo are trademarks of Amazon.com, Inc, or its affiliates.