ThinkFun Escape the Room Stargazer's Manor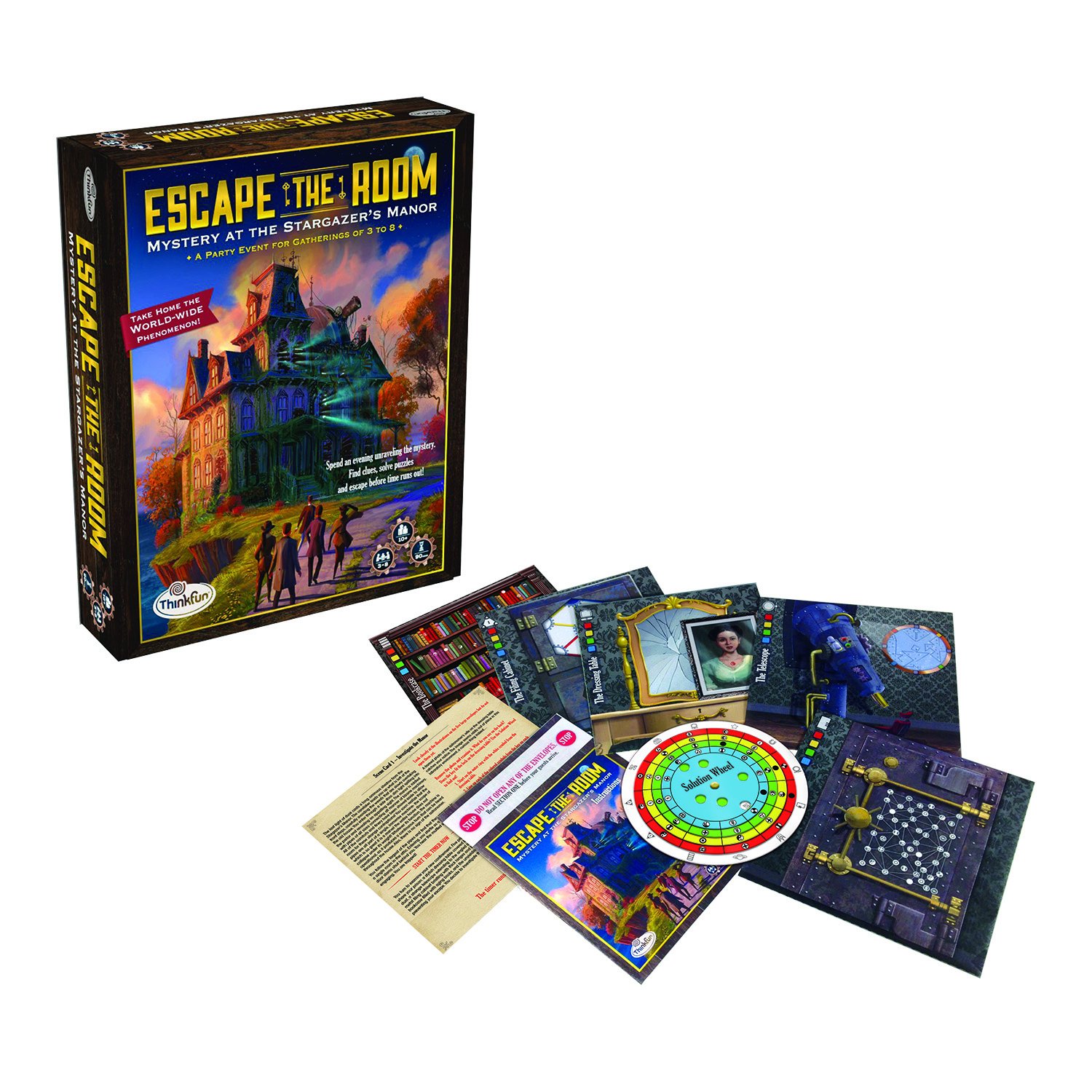 (As an Amazon Associate I earn from qualifying purchases)
If you are having a party, why not make it a themed one? Enjoy a fun, wholesome family mystery that suitable for all ages from 10! This game is for those that enjoy teamwork and solving mysteries! Your objective is to solve puzzles, unlock clues and unravel this mystery!
The Mystery is about an astronomer that has been missing since the passing of his wife. There have been strange happenings recently at his manor. There have been reports of strange sounds, odd smells and smoke coming from the observatory. It is up to your team of investigators to solve this mystery!
Once you've have completed it with a certain group of people, the game is completed for them and they cannot play again. You can however pack it up and put it together for another group of people.
The game set includes:
Scene Card
5 Sealed Envelopes
Secret Items (inside the 5 sealed envelopes)
Solution Wheel
Instruction Manual
Amazon and the Amazon logo are trademarks of Amazon.com, Inc, or its affiliates.